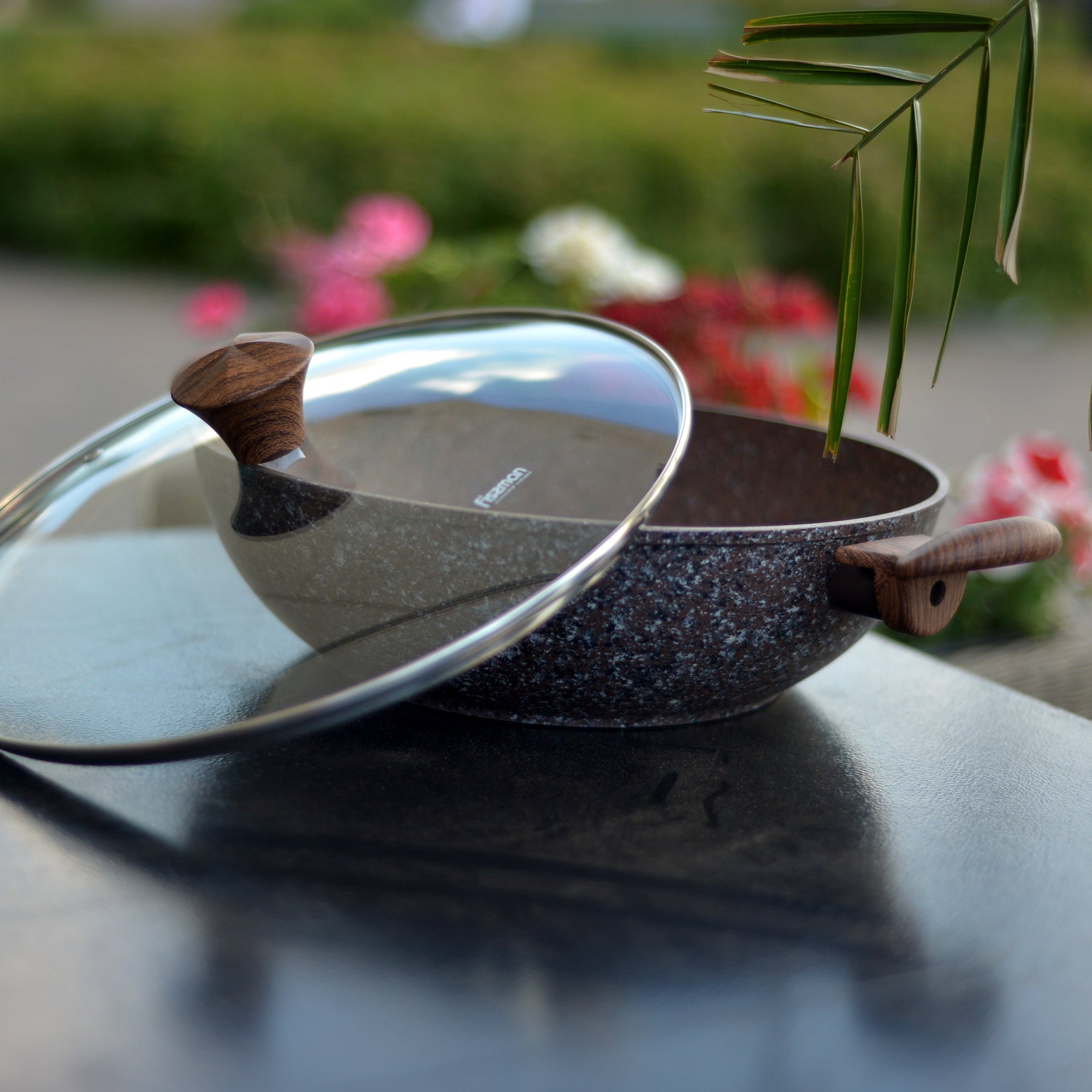 Are Non-Stick Pans Good For Frying?
Have you ever tried cooking your favorite meal, but it's just not working out? The food is sticking to the pan and getting burned, and you can't get it out. It's frustrating!
The solution is simple: buy a non-stick frying pan.
Non-stick frying pans are ideal for anyone who wants to cook without having their food stick or burn on their pan. They are also designed in different shapes and sizes, so you can choose one that suits your kitchen and cooking needs.
A non-stick frying pan has two layers: the base layer and the surface layer. The base layer is made of metal, such as aluminum or stainless steel. It has holes that let air flow through the pan so that it heats up quickly when placed over a flame or stovetop element. 
The surface layer is usually made of some type of material like silicone or fluoropolymer (Teflon). The purpose of this material is to prevent food from sticking onto the bottom of your pan and make cleaning up after meals easier.
FAQs
How do I care for my pan?
To maintain the original nonstick coating, it is recommended to;
Hand wash with mild soap and water. 

Avoid scrubbing the cooking surface with abrasive pads or scouring pads. 

Dry thoroughly before storing. 

Do not use harsh detergents, metal scouring pads, or sharp objects that could scratch the cooking surface. 
Are there benefits of using a non-stick pan?
Non-stick pans allow you to cook with less fat. Using less fat results in fewer calories per serving and a healthier diet overall. 
Nonstick pans also tend to last longer than traditional pans, saving you money over time because they don't need replacing as often as other types of kitchen equipment.
Non-stick pans are also made with advanced technology that preserves the food's color, flavor, and nutrients. 
What is the best material for a deep-frying pan?
The best material for a deep-frying pan is one that can withstand high temperatures and has good heat distribution. 
Stainless steel and copper are popular choices because they're durable and efficient at conducting heat. However, these materials are also heavy and expensive, so anodized aluminum or cast iron pans may be better options if you're looking for something more affordable.
Are non-stick pans safe?
Yes. Nonstick cookware is made with a non-toxic substance called polytetrafluoroethylene (PTFE). PTFE is a synthetic fluoropolymer that is used to manufacture nonstick coatings.
What can I cook in my non-stick frying pan?
You can use a non-stick frying pan for a variety of dishes. From stir-fries to pancakes to fried chicken, there is no limit.
Fissman Non-Stick Frying Pan
Fissman is a leading manufacturer of high-quality non-stick cookware. With extensive experience in the industry, we design and manufacture high-quality products that meet our customers' needs. 
Our non-stick frying pans are made with 100% premium quality PFOA-free coating. The non-stick surface is scratch resistant and lasts longer than conventional pan coatings.
Cooking with Fissman Non-Stick Pans is easy, convenient, and healthy. No more cleaning sticky residue off your pans or scrubbing burnt food off the bottom of your pans.
With Fissman Non-Stick Pans, you can quickly prepare your favorite meals without using oil or butter! No more unhealthy cooking!
Please contact us if you'd like more information about our services
Biggest selection of Frying pans in the UAE. Wide range in Catalogue. Free Shipping. Easy Returns. Low prices, high quality. Shop Now.