The induction bottom is suitable for all types of stoves, has a high thermal conductivity
Free of cadmium and lead
Does not contain perfluorooctanoic acid
Safe for health and the environment
Embossed bottom, cooking with a minimum amount of oil
Wear resistance ≥ 8000 cycles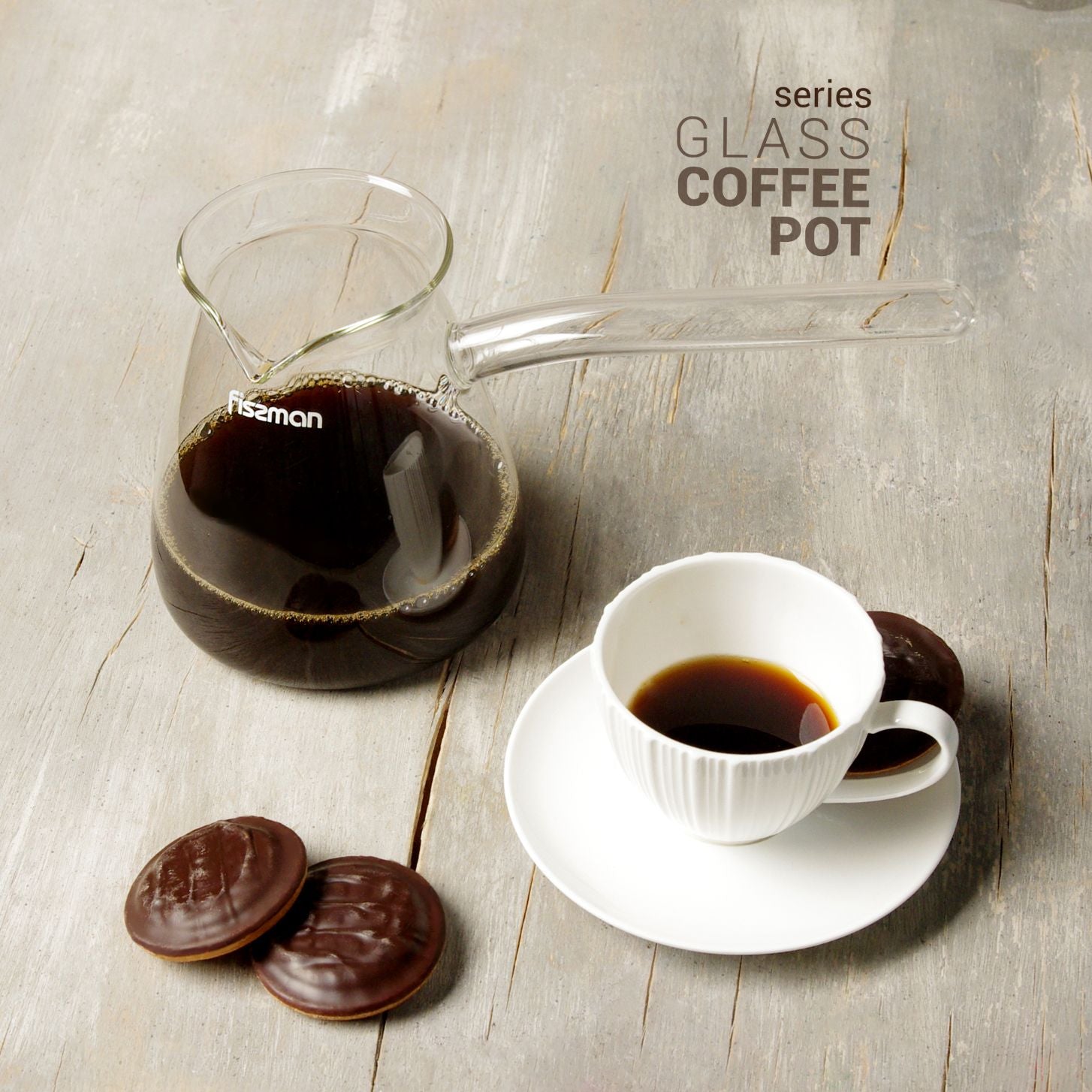 Features of XylanPlus Coating:
2 coats (1 coat is primer to improve adhesion of the coating to metal, 2 coat is a high quality non-stick coating mixed with ceramic particles to improve wear resistance)
Thickness: 20 - 30 microns
Hardness: ≥2H
Wear resistance: ≥8000 cycles
Maximum heating temperature: 260℃
What should the pan be? The most common answers to this question are comfortable, functional, practical, beautiful. Experienced technologists and designers of FISSMAN managed to combine all the desired characteristics into a single whole, to meet the expectations of professional chefs and amateurs.

• The extra non-stick layer of XylanPlus Professional Coating contains ceramic particles that enhance the non-stick properties and provide reliable protection against mechanical abrasion for years to come. The recognized leader in the production of kitchen utensils presents a new series of enameled frying pans made of lightweight cast iron SEAGREEN with XylanPlus non-stick coating (USA, www.whitfordww.com ).

• Frying pans made of lightweight cast iron are 50% lighter than traditional cast iron products, the dishes do not require preliminary preparation for use.

• The unique embossed inner honeycomb bottom allows you to cook healthy and diet meals with little oil, ensuring its even distribution and thereby protecting food from burning and overheating.
Frying pans SEAGREEN meet international environmental standards, have the appropriate certificates. In the production of dishes, FISSMAN does not use PFOA, toxic, carcinogenic components. Cooked food is harmless, it has excellent taste.

• Lightweight cast iron pans of the SEAGREEN series have a thick bottom, which contributes to an even distribution of heat. Frying pans are not deformed from overheating or falls.

• Stylish wooden handle and navy enamel finish on the outside to satisfy the needs of the most sophisticated and modern customers.

• Suitable for all types of hob, including induction.

The new SEAGREEN frying pan series with XylanPlus coating from FISSMAN claims to be the market leader due to its exclusive qualities. Become the owner of this convenient, practical, stylish tableware!